Dean's Message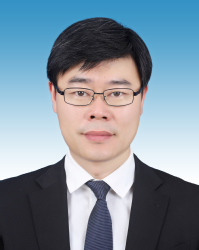 Zhejiang University Guanghua Law School was founded in 1945, under the title of Zhejiang University School of Law. Professor Li Haopei, the first dean of the School, has long been known as a leading scholar for his contribution to the development of modern Chinese international law as well as his commitment to the international judicial practice. During Dean Li's term, the School of Law enjoyed a boom in its academic development. Due to the outstanding scholars from home and abroad, legal education here, which was then famous far and near, had significantly flourished. However, as a consequence of national college restructuring, the School of Law was closed later on. Although the School had undergone a variety of twists and burns, the vision to cultivate talents for the construction of rule of law has never been abandoned. In 1980, Hangzhou University re-established its Law Department, and the fine traditions of legal education fostered by Zhejiang University School of Law, has since been carried on.
Today, with generous endowment from the Guanghua Foundation, the Law School is exploring a pioneering administration model. Located in Zhejiang Province, the front line of China's reform and opening up, Guanghua Law School is abundant in schooling space on the Yuelun Mountain. Carrying forward the spirit and culture developed by Zhejiang University over the past century and making full use of its comprehensive advantages, Guanghua Law School has successfully set off on its future journey.
China
, with a population of 1.4 billion and a long history of more than five thousand years, ranks top among the developing countries which are also experiencing great transition. Her steps towards rule of law will not only make a difference to her own development, but also influence the future and destiny of all human beings. To accomplish the construction of Chinese legal institutions, there is still a long way to go. To further the Chinese legal education, there remain a lot of difficulties. Faced with the irresistible tide of the times, under no circumstances will one who lacks sincerity, persistence and endeavor succeed, let alone make a contribution to the world.
"Take it as it is, but stand by goodness; understand laws, but seek justice always." From time to time, Guanghua Law School has spared no efforts to communicate its understanding of its existence to others through this school motto. We, the members of Guanghua Law School, should in the first place develop a sense of historical responsibility as well as a sense of mission. Meanwhile, we should question ourselves, "Why are we here? What shall we do here?"
Prof. HU Ming
Executive Vice Dean
Zhejiang University Guanghua Law School