Brief Introduction to Zhejiang University Guanghua Law School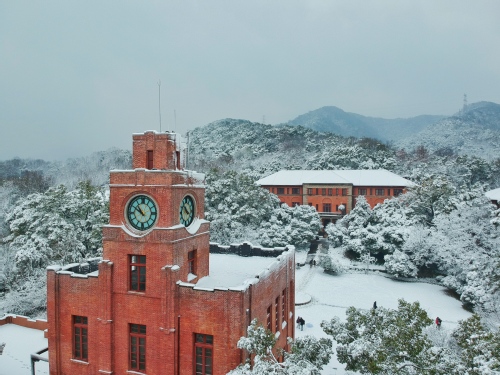 Zhejiang University Guanghua Law School grew out of Zhejiang University School of Law, which was established in 1945. Professor Li Haopei, a well-known international law scholar, was then appointed as the first dean of School of Law. During Professor Li's term, School of Law enjoyed a boom in its academic development. Professor Roscoe Pound, the former president of Harvard Law School, representative of Social Law School once taught here.
In 1952, as a consequence of department adjustment, the National Zhejiang University was restructured. Since then, Zhejiang University was composed of disciplines of science and engineering only. Meanwhile, Hangzhou University was established, in 1980, Department of Law of Hangzhou University was reestablished. In 1995, Department of International Economic Law of Zhejiang University was set up. In 1998, upon the approval of the State Council, through the merger of Zhejiang University, Hangzhou University, Zhejiang Medical University and Zhejiang Agricultural University, which previously shared the same root, a brand-new Zhejiang University was established. Later on, Zhejiang University School of Law was founded.
In September, 2006, upon the approval of Ministry of Education, Professor Yang Wei, the President of Zhejiang University, who is also a member of Chinese Academy of Sciences, and Mr. Samuel Yin, the President of Ruentex Group and the Chairman of Guanghua Education Foundation, signed an agreement on corporation. To honor the generous donation from the Guanghua Education Foundation, or one hundred million RMB, the name of School of Law was changed. On April 20th, 2007, Zhejiang University Guanghua Law School was formally established. In the autumn, Guanghua Law School was relocated to the Zhijiang Campus of Zhejiang University, which has a long history of more than one hundred years.
Guanghua Law School has always adhered to the school motto, "take it as it is, but stand by goodness; understand laws, but seek justice always" and insisted on the approach to legal education, which aims at developing students' professional legal skills and the sense of social justice. Guanghua Law School also encourages both the staff and the students to enhance their academic research through exploring the fundamentals of law. In the meantime, Guanghua Law School has been endeavoring to create a pleasant students-oriented atmosphere where interaction between the faculty and the students is encouraged. Zhejiang University has been trying all out to become a world-class university. Along with the goal, Guanghua Law School has also been striving simultaneously for becoming one of the leading law schools worldwide.